8.

Developing FAIR API for the Web¶

Developing FAIR API for the Web
Recipe Type
Technical Guidance
Maturity Level & Indicator
not applicable
---
Note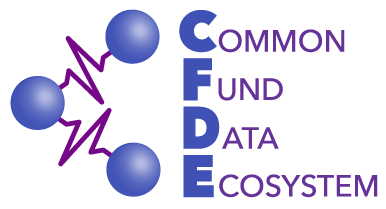 This recipe was originally write for the NIH Common Fund Data Ecosystem and is reproduced here for convenience.
Authors: Daniel J. B. Clarke
Maintainers: Daniel J. B. Clarke
Version: 1.1
License: CC0 1.0 Universal (CC0 1.0) Public Domain Dedication
8.1.

Background¶

An Application Programming Interface (API) refers to a mechanism for interfacing with a web service programmatically. Unlike a Graphical User Interface (GUI) designed to be used by an end-user, API are designed to be used by other computer programs. Designing and documenting an API for an application enables your application to be more interoperable with, and ultimately more reused, by other applications. Depending on the type of application, there are different ways to design APIs. Most important is that APIs should be documented well. We will not cover FAIR APIs of software libraries, but instead focus on developing FAIR APIs for the web.

More and more web-based applications are becoming available every day. These applications typically perform complex operations on large databases. While web-based applications provide users with the capacity to access a tool, a database, or other resource programmatically, they are not always able to interoperate with other independent web applications. A web-based application that offers a FAIR API is more accessible to operating as part of workflows, or integration systems such as semantic search engines. This makes FAIR API development very relevant for data catalogs or web tools developed by the CF DCCs.

While a slew of standards exist for web API development and documentation, each has their own level of FAIRness. Here we are going to focus on RESTful APIs, which can be described with OpenAPI (previously Swagger) to take advantage of RESTful API flexibility while still permitting machine readable introspection. Several other standards are machine readable by default, including SOAP, SPARQL or GraphQL among many others, but despite this, RESTful APIs are the most widely used because of their low barrier to entry. Some standards exist for RESTful APIs, in many cases, these can also be described by OpenAPI. We will consider a specific extension of OpenAPI: Smart-API, which adds a few additional fields and also has its own get-started guide.
8.2.

Motivation¶

Documenting APIs or building them from the ground up with SmartAPI in mind have a number of advantages:
Human readable documentation of that API with a number of packages that can generate it from the OpenAPI schema

Server/client libraries from a number of packages that can generate them for numerous programming languages based on the OpenAPI schema

People can access your application features using their favorite programming language

People can create an application that shares the same API as another application for interoperability

Enabling simple use cases like enhancing findability with API Catalogs

Enabling future use cases
SmartAPI specifications inherit all of the benefits of OpenAPI, while adding the potential for interoperability with RDF semantically linked data. This can help enable future use cases like BioThings API, powering semantically linked APIs for biomedical knowledge exploration.
8.3.

Ingredients¶
Web Application

Existing API Documentation

OpenAPI/SmartAPI Editor (see step 1)
8.4.

Objectives¶

We will look at the existing REST service provided by the Metabolomics Workbench catalog: https://www.metabolomicsworkbench.org/tools/mw_rest.php. This API is described for human consumption, including examples for each endpoint. We will tackle some of the endpoints using OpenAPI.

Although OpenAPI can be edited by most standards editors because it is typically written in YAML (a slightly 'nicer' version of JSON that is equivalent), it is helpful to use an OpenAPI editor like https://app.swaggerhub.com/home. This will catch errors as you edit, and permit testing of the endpoints as you encode immediately.

An example endpoint in an OpenAPI Editor:

A real response in an OpenAPI Editor:

8.5.

Recipe¶

The complete swagger.yaml constructed in this recipe is available here for your reference, it will be valuable to follow the tutorial and construct it iteratively.
8.6.

Conclusion¶

We've walked you through a case study where we documented an API using OpenAPI and SmartAPI extensions to build a document that will vastly improve the FAIRness of your API. After registering your API on an API catalog platform, such as smart-api.info you will enable developers and programs to find, introspect and interoperate with our API. Furthermore, existing tooling around OpenAPI can enable the accessibility and reusability of your APIs in many programming languages and other standardized systems.
8.6.1.

What to read next?¶

This content type focus on using OpenAPI.
8.7.

References¶
Reference

git stat
8.9.

License¶
License

This page is released under CC0 1.0 Universal (CC0 1.0) Public Domain Dedication.